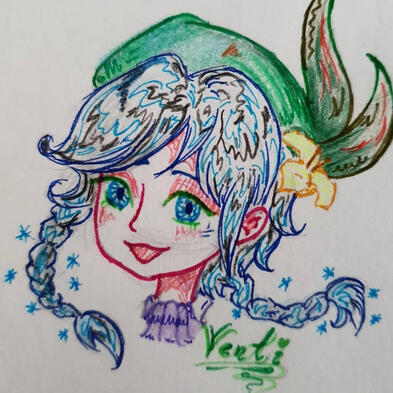 My naME is ariadni and I'm a 19 years old Animation student from Greece. I leave and Study in the UK. For more information contact me via my social media.
Examples
Full body-coloured drawing with the full background; 40£+45£

Coloured bust with a simple background; 25£-30£

full body-coloured drawing with a simple background; 30£-35£

Pencil or Digital sketch; 8£-15£

More realistic style (Portraits); 25£-30£
extra character +60% from base price
you can commission me on Etsy
I DO DRAW
OC's, fanart, kemonomimi/wings/horns/etc., soft NSFW/gore, anime style,Furries, animals,
I don't draw:
graphic NSFW, mecha
RULES AND DISCLAIMERS:
Payment will have to be made in the Euro (€) or Pounds (£) currency.If you'd like updates on the progress, please let me know beforehandYou may repost commission with creditI'll only begin once payment is madeCommissions described here are for personal use only (no commercial use, no reselling or for-profit usage of the final artwork).No refunds on finished artworks.I reserve the right to display finished commissions in my portfolio, and my social media, as well as making prints and merch from fanart commissions. (exception made if we both agree to keep the work offline for the sake of privacy),I reserve the right to refuse a commission request for any reason.
To request a commission send me a message in my Social media
You need to know/have :
SUBJECT: Describe what you'd like to commission.
TYPE: Shoulder-up / Waist-up / Half body / Full body/skech
REFERENCES: Be ready with the reference pictures
LAYOUT - optional: Your desired layout (portrait/landscape/square).
You can purchase the commission through Etsy. (Just send me the message there)
if you would like to pay me for a commission in a different way or to ask any questions feel free to contact me on my social media